Legacy

Cousteau exchanged his audience's view of the ocean as an exploitable resource for a view of the ocean as precious and limited. His films inspired others to continue his work in ocean exploration and conservation.


The more I look back on my father's life and work, the more I realize what a visionary he was... He was a pioneer who broke barriers with his inventions such as the aqua-lung, scuba diving apparatuses and submersibles; his name became synonymous with underwater exploration, ocean photography and conservation...
–Jean-Michel Cousteau, National Geographic, 2010
---
Conservation

Since his first dive in the Mediterranean, Cousteau had watched his beloved sea grow cloudy with pollution, had seen its fish decimated. The growing crisis of the sea gave Cousteau a mission: He founded the Cousteau Society to warn the world through films, lectures, and writings that the fragile ocean must be nurtured and preserved for the common good of all mankind.
–Cathy Hunter, Jacques Cousteau Centennial, National Geographic, 2010

As his career progressed, Cousteau became an environmentalist as well as explorer. He led a public campaign to stop French dumping of nuclear waste into the Mediterranean, and helped restrict commercial whaling by convincing world leaders to pass a moratorium in 1986. His foundation, the Cousteau Society, continues his legacy of conservation today.

We owe Captain Cousteau an immense debt.
–Rachel Carson, quoted in Aberdeen Evening Press, 1953.

---
Cousteau's Influence
Cousteau became the leading voice of marine environmentalism. He expanded conservation efforts from the land to the seas. His work increased awareness of the fragility and beauty of ocean ecosystems and set the groundwork for the ocean environmental movement.


There still is a Jacques Cousteau legacy. I think it's very important to have figures like that, who take us beyond the everyday politics... Cousteau could transcend a lot of those barriers and boundaries that separated people and nations, and get them together around the common cause of the ocean.
–Will Steger, Polar Explorer, Interview with The Star Tribune, 2012

Francine Cousteau on Jacques Cousteau's legacy (Cousteau Society), 2010


If you meet a diver who is at least 50 years old, I would be willing to bet you almost anything that Cousteau is the sole reason or primary reason that they got interested in the ocean. It was because they watched The Undersea World of Jacques Cousteau.
–Alex Brylske, Personal Interview, 2016


By sharing his encounters, Cousteau inspired the creation of marine biology programs throughout the world. His legacy continues to motivate people and organizations to explore and conserve the irreplaceable ocean environment.


People protect what they love.
–Jacques Cousteau, quoted in My Father, The Captain, 2010

---
Powered by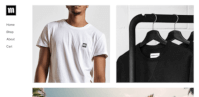 Create your own unique website with customizable templates.